If you are new to baking, this easy 3 ingredient peanut butter cookie recipe is for you to do right away! It's soft inside and chewy on the outside.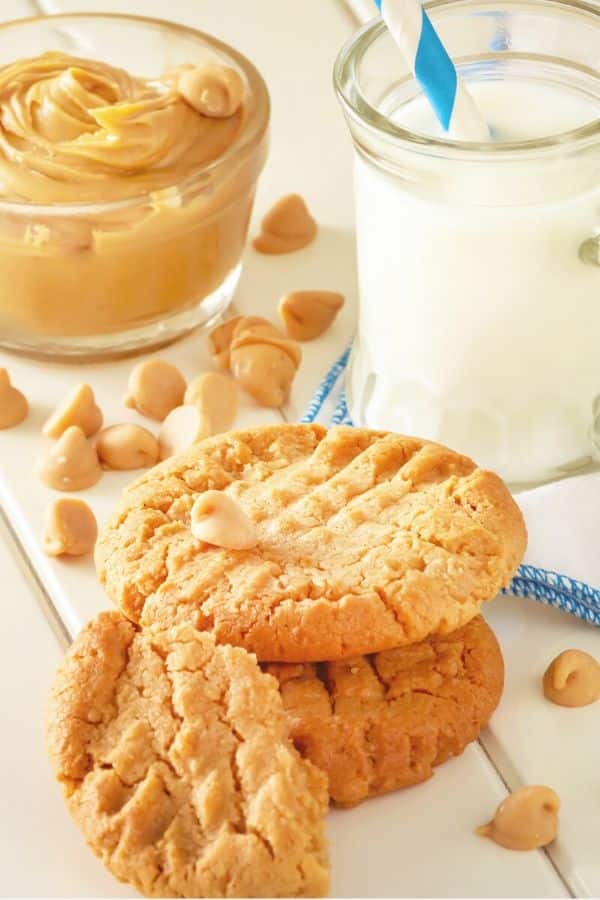 The very first ever recipe I baked was a peanut butter cookie. This easy and simple peanut butter cookie recipe has only 3 ingredients - 1 cup peanut butter, 3/4 cup brown sugar, and 1 egg!
This cookie recipe is so soft and chewy and can be made with chocolates chips and raisins in it.
When I first tried baking desserts, I thought it was intimidating. But if you read the recipe carefully, and have the complete ingredients and appropriate tools, baking is actually relaxing.
How to Make 3 Ingredient Peanut Butter Cookies?
This cookie recipe's ingredients are readily available in every pantry or kitchen.
Using store-bought peanut butter is recommended for this recipe. You can either use the creamy or the chunky versions.
Brown sugar is much better in this recipe because it gives a little bit of soft texture to the cookies compared to granulated sugar.
Moreover, you can reduce the amount of sugar too. 1/2 cup to 1 cup is ideal. You can also use sugar substitutes like baking Splenda.
You can either hand mix the batter or use a whisk.
The best part about this recipe is that you can fold in some chips when you are making the batter. For me, raisins are the best with peanut butter cookies.
Make this a fun baking process involving your kids by letting them roll the batter into balls.
Before flattening the dough on the baking sheet and making a criss-cross on top with a fork, make sure to grease the fork so the dough won't stick to it.
How long to bake these three-ingredient peanut butter cookies? It will only take 8-10 minutes to bake the cookies.
How many carbs does 3-ingredients peanut butter cookies have? 15.8g per cookie.
Related: 20 Simple and Easy Keto Cookie Recipes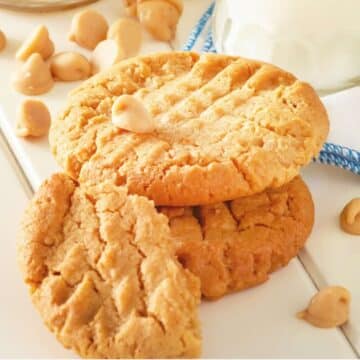 3-Ingredient Peanut Butter Cookie
This super easy, soft and chewy 3-Ingredient Peanut Butter Cookie is the best dessert or snack recipe you really should try. It's healthy, gluten-free, flourless and can be baked with choc chips or with kisses or just plain and simple.
Ingredients
1

cup

peanut butter

3/4

cup

brown sugar

1

large

egg
Instructions
In a large bowl, mix all ingredients to make a smooth dough.

Onto the prepared baking sheet, drop scoops or spoonfuls of the dough. Flatten them using a fork and create a crisscross surface.