Here are 25 delicious 4th of July cake recipes in popping colors of red, white, and blue.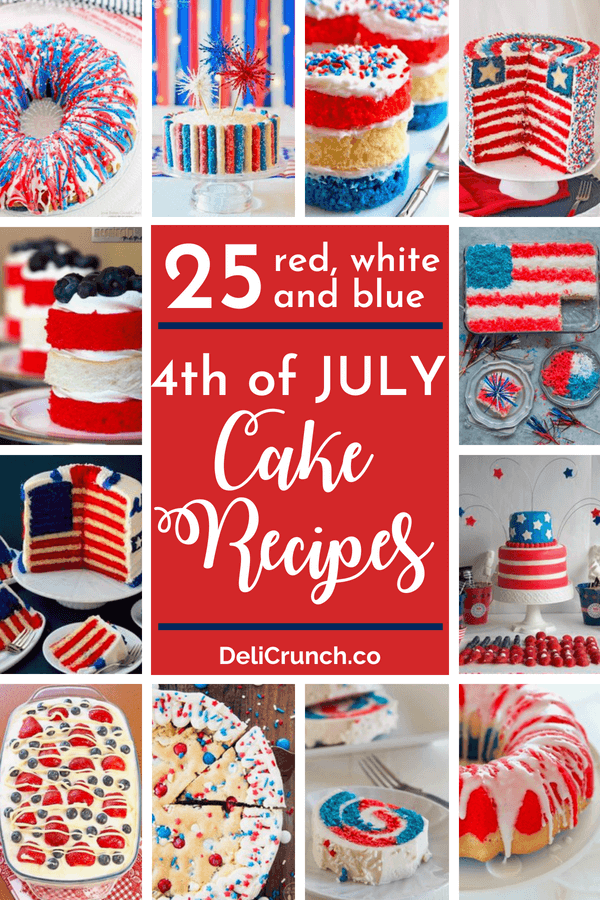 Check out how each of these bakers made their own version of American-Flag-inspired cakes. And they will tell you that baking delightful cake desserts is just a piece of 'cake'. See what I did there?
Photos are not mine. You can find photo credit links below.
Before you bake a cake like this 4th of July cake, there are some pieces of stuff you need to prepare. So I listed a checklist for you. Let me know in the comments if I missed anything so I can add it to my checklist. Well, every baker has their own unique material but these are the common ones.
You may also like:
44 Yummy and Famous Desserts Around the World
20 Patriotic 4th Of July Desserts In Red, White, and Blue With Recipes
Cake Baking Checklist
Hand Mixer, Cake Pans, Bowls, Measuring Cups and Spoons, Kitchen Scissors, Parchment Paper, Pastry Brush, Frosting, Cake Filling, Cake Stand, Toppings, Spatula, Pastry Bag, Toothpick, Piping Gel, Paring Knife
---
1. 4th of July Cake Roll
Get Recipe from Taste and Tell Blog
2. Easy Red, White and Blue Cake
Get Recipe from Yummy Healthy Easy
3. Red, white and Blue Mini Cakes
Get Recipe from Hello Little Home
4.Fourth of July Flag Cake and Tutorial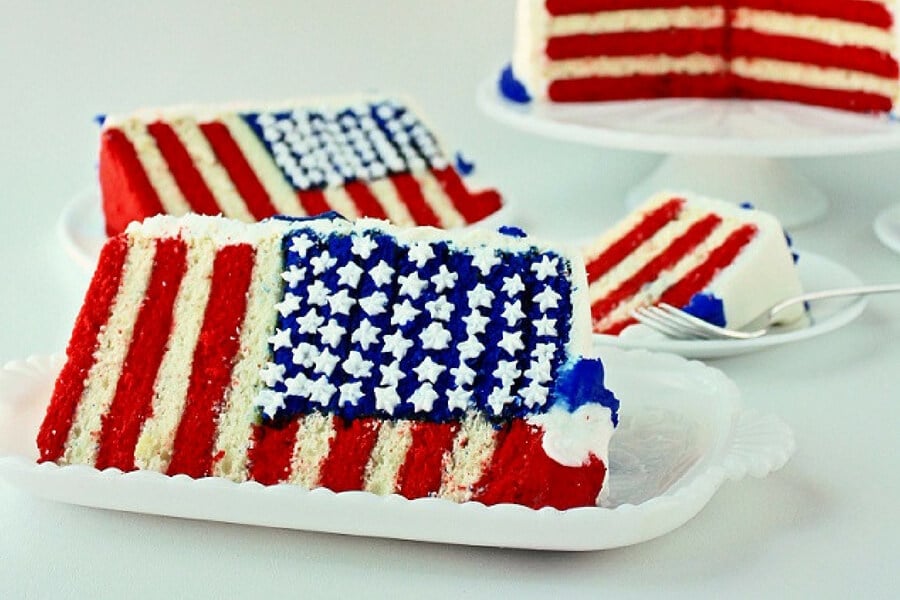 Get Recipe from Sugar Winzy
5. Fourth of July Cake
Get Recipe from Ask Anam
6. Firecracker Cake
Get Recipe from Love Bakes Good Cakes
7. Buttercream Stars and Stripes Flag Cake
Get Recipe from Erin Bakes
8. American Flag Layered Cake
Get Recipe from Sugar Hero
9. Fourth of July Cake Tutorial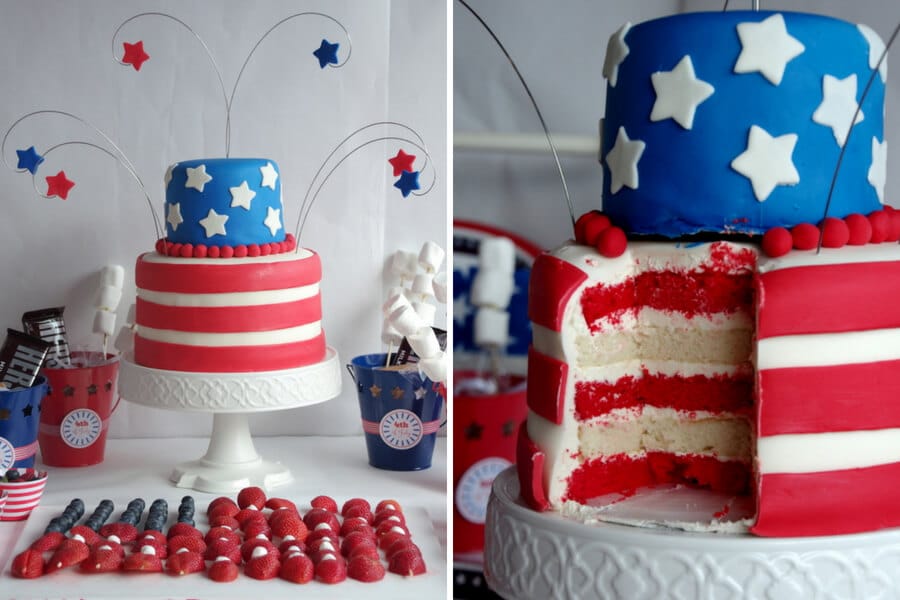 Get Recipe and Tutorial from Meaningful Mama
10. American Flag Cake
Get Recipe from Land o Lakes
11. American Flag Ruffle Cake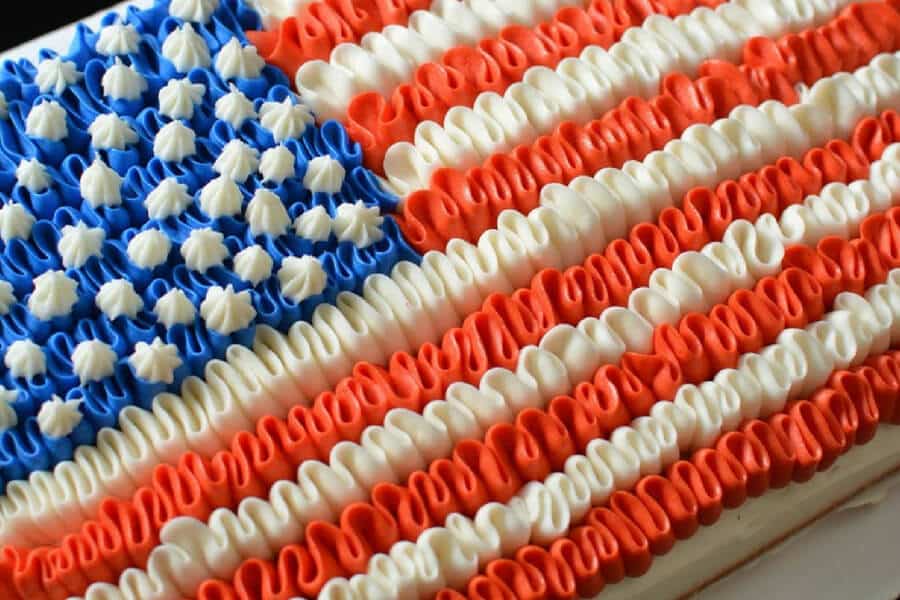 Get Recipe from Sprinkled with Jules
12. Easy Fourth of July Cake
Get Recipe from The Kitchen Mag Pie
13. Strawberries & Cream Ice Box Cake for 4th of July
Get Recipe from Passion for Savings
14.Patriotic Cookie Cake
Get Recipe from Lil Luna
15. Fourth of July Mini Cakes
Get Recipe from by Meaningful Mama
16. Flag Cake with Cheesecake Topping
Get Recipe from Spend with Pennies
17. American Flag Cookie Cake
Get Recipe From Passion for Savings
18. No-Bake Ice Box Cake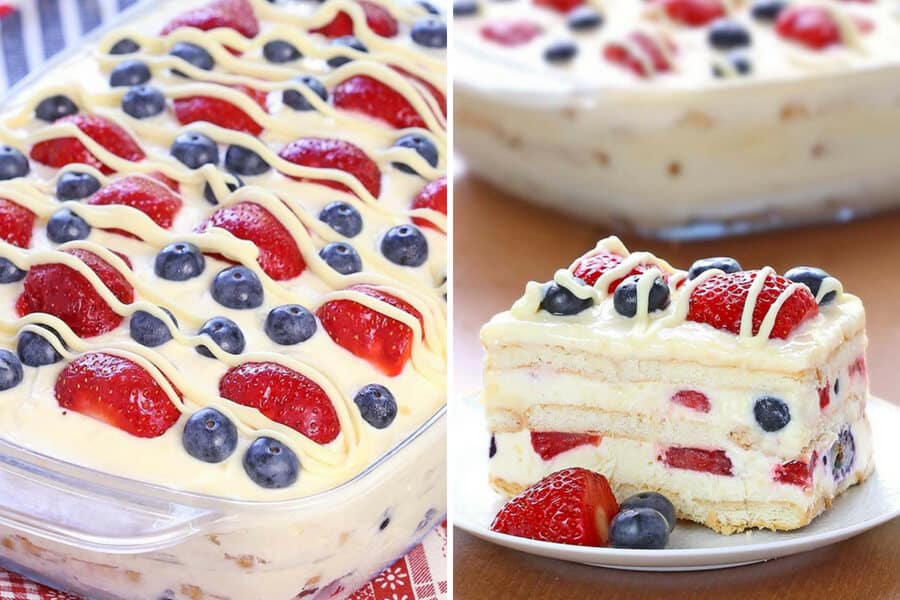 Get Recipe from Cakes Cottage
19. Red, White, Blue Sprinkle Cake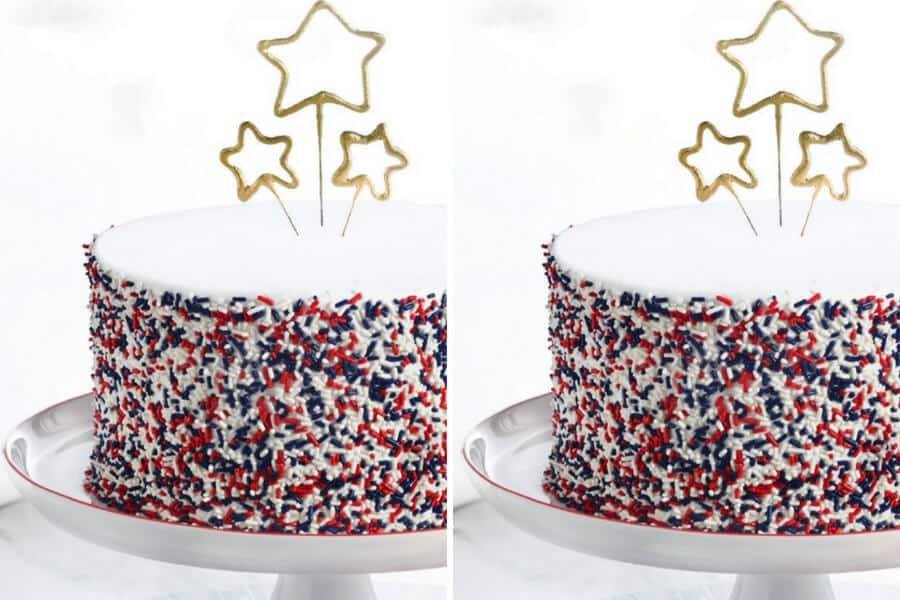 Get Recipe from Ciao Newport Beach
20. Patriotic Poke Cake
Get Recipe From Fav Family Recipes
21. 4th of July Dessert - Red, White and Blue Tie-Dye Cake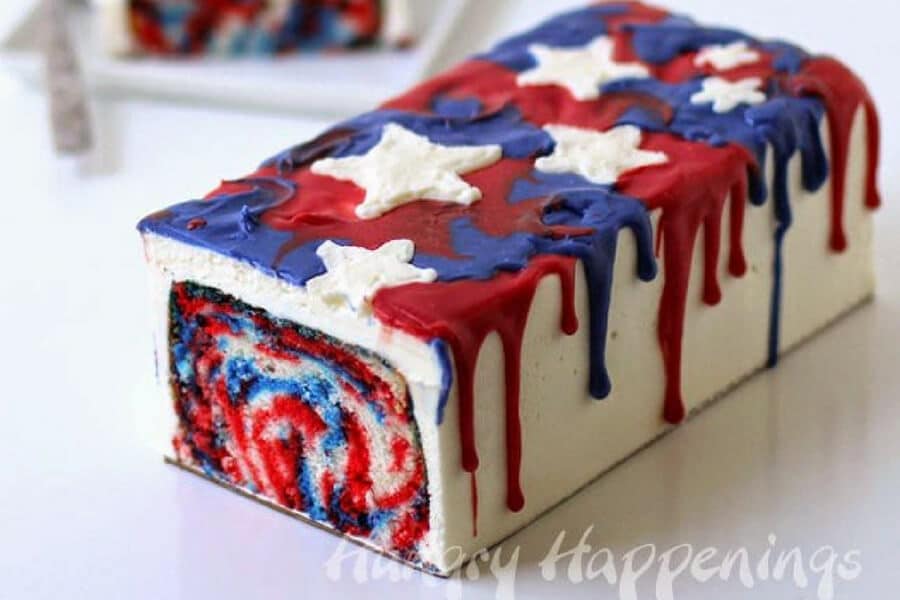 Get Recipe from Hungry Happenings
22.Amazing 4th of July Cake with Fireworks and Red White and Blue Sparkle Pretzels
Get Recipe from Bubble Nature Creations
23. Angel Food Pudding Cake with Berries
Get Recipe from Betty Crocker
24. Sugar Cookie Cake
Get Recipe from Like Mother Like Daughter
25. American Flag Shredded Coconut Cake
Get Recipe from The First Year Blog