How to deal with paper clutter? What to keep, what to toss? Eliminate the clutter with these effective paper clutter organization tips!
As time goes on, the stack of papers that you deemed important rises. For most families, these papers can include bills, important documents, or mementos from the past.
When important papers get lost, it can be very frustrating and stressful. To avoid letting clutter control your papers and your life, you need to get organized. You need a paper clutter organization filing system that works.
You might also like:
10 Clever DIY Closet Organization Ideas on a Budget You've Been Missing Out!
There are tons of ways to organize paper clutter and most of these methods will also clear up room that you thought was lost to the papers forever.
If you feel overwhelmed with all the chaos and does not know how to organize papers and bills at home, here are 6 solutions to get rid of paper clutter forever.
Color-Coded Filing System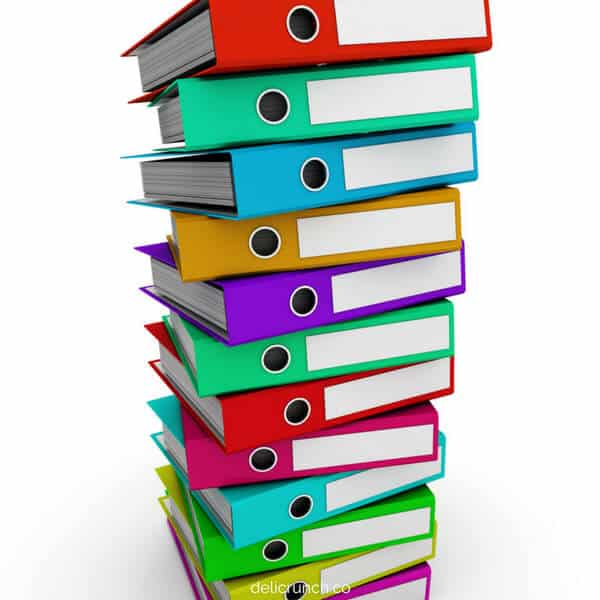 The first paper clutter organization tip is creating your own color-coded system for paper clutter. This is an efficient way to get organized. Establish a colored folder for each member of the household.
Then, separate the papers accordingly. This is a fantastic way to stay organized, especially for families.
The color-coded system isn't just limited to family use. You can set it up so that certain colors are for certain types of documents.
For example, you could use a red folder for bills, a green folder for medical information, and a yellow folder for work-related papers. Of course, the color of the folder and what you wish to use it for is completely up to you.
Files Organized by Date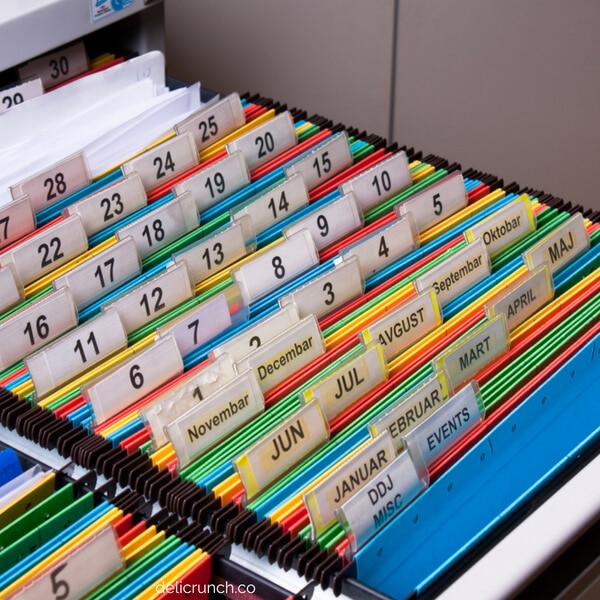 Another great method for organizing paper clutter is to separate everything by date. Similar to the color-coded system, you can use folders or files to organize papers.
You can organize bills by when they need to be paid. This way you can keep track of things and when they are due.
This method can help you determine what needs to be done immediately and separate it from what can wait another day.
Digital Document Organization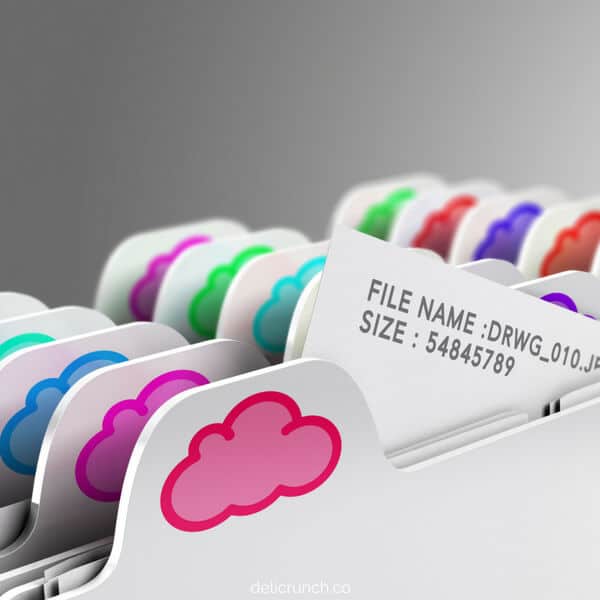 Store your documents in the cloud - Dropbox, Evernote etc.
Going completely electronic sounds great, but it requires a lot of work at first. You have to scan every single document before it can be saved electronically.
If you are willing to put in the time to switch, then it can be very useful when it comes to saving time in the future and opening up space in your home.
When you transfer all of your documents to being completely electronic, you no longer need the stack of papers.
However, digital document organization does have its drawbacks. While it is a great way of finding the documents you need quickly, using it is sort of risky.
Hardware or software issues can cause the system to crash or corrupt information. This can result in losing everything that you stored.
To prevent the loss of all your information, regularly backup your documents. Having a contingency plan is a must if you want to organize your papers digitally.
Binders and Albums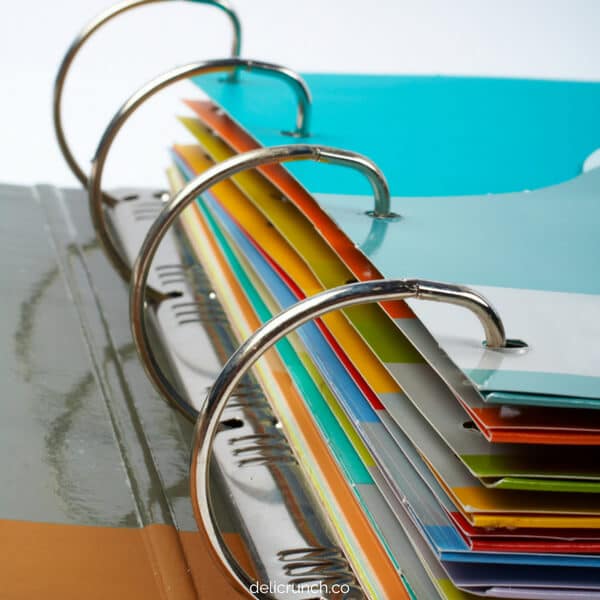 Binders are great for organizing papers. In fact, that is their sole purpose. If you are still in school or going back to school, binders are an exceptional way to stay organized.
Notes, important forms, and scratch paper can all be kept in a binder with room to spare. Binders are great for any papers that you use frequently or tend to visit often.
Albums are useful for storing pictures. Almost all albums come with clear pockets to keep pictures in. You can slide pictures into these clear pockets to create your very own book of pictures.
For most people, keeping pictures separate from documents is important. This way, you never accidentally throw out some of your favorite photos.
Properly Using Bins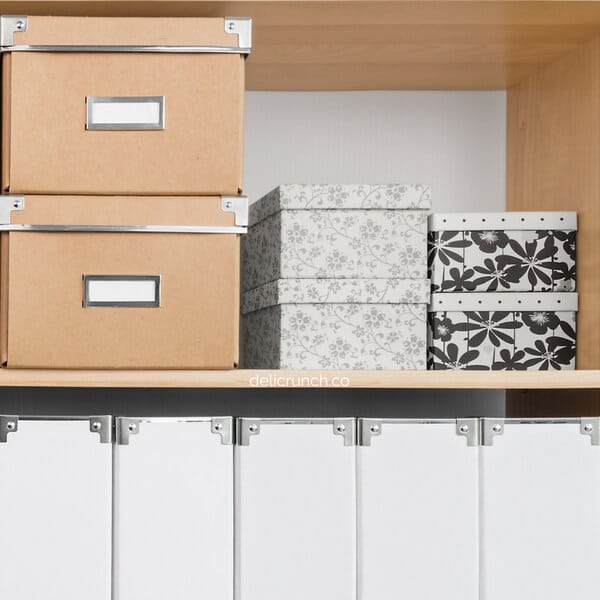 Bins should only be used as a last resort. Bins don't have any organizational value other than the fact that it can store clutter. Papers that you value, but ultimately have no use, can be put in a bin.
Bins aren't something that you will be rummaging around in often, so papers going in a bin aren't expected to be seen for a long time. You shouldn't ever put important papers that you plan on using in the future into a bin.
Bins are solely for papers that you will never use again. Examples can be anything including old school papers, certificates from when you were younger, or even some awards.
Throwing Away Junk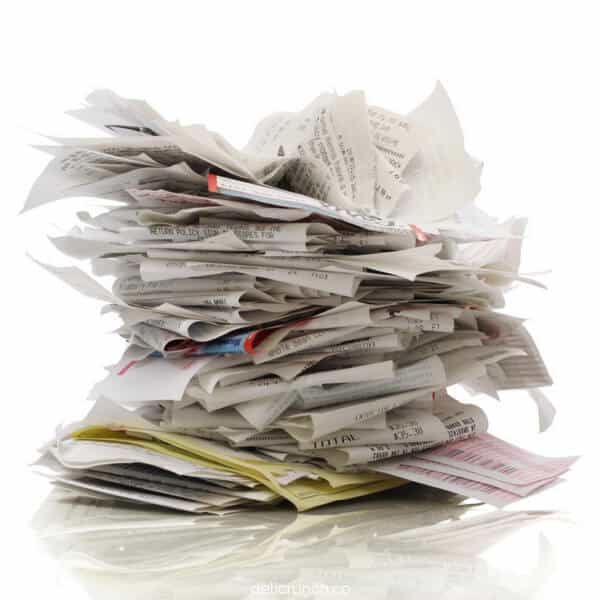 Junk mail and useless papers can be recycled. Throwing away the papers that just get in the way is all part of organizing paper clutter.
If you are unsure of what is suitable to throw out, start with the obvious stuff. Expired coupons, junk mail, old newspapers, catalogs, and old pieces of scratch paper are all examples of things you can throw out.
Taking it a step further, you can throw out old bills. Bills that are more than three months old can be thrown away without consequence.
However, if the company has built a reputation for frequently mistakenly billing you, then it might be safer to keep them. Otherwise, they are completely safe to throw away.
Always organize papers with a clear head and don't rush through anything. You would not want to make the dire mistake of throwing out something that you need.
If you have other paper clutter organization ideas in mind, please feel free to leave a comment below!
Feel free to share this post! Thank you