Never forget the sweets at your table party this Fall season! Get creative and try these fall cupcake ideas!
Fall is my favorite season of the year. It's amazing how the trees change its color. Pumpkins are everywhere and porch decorations are extra special compared to other seasons.
Baking Fall-related goodies is always a part of the tradition, these cupcakes are a proof that the season just makes your home smell so good.
I've rounded up 12 best of the bests fall cupcakes ideas that anyone can make below. Check each one of them for the easy fall cupcake ideas and tutorials and start decorating your own fall cupcake flavors.
Note: As an Amazon Associate I earn from qualifying purchases.
These cupcakes are so stunning and are made up of yellow, orange and red swirl frosting with chocolate leaves. The chocolate leaves were made using a template that you can follow and trace with melted chocolates.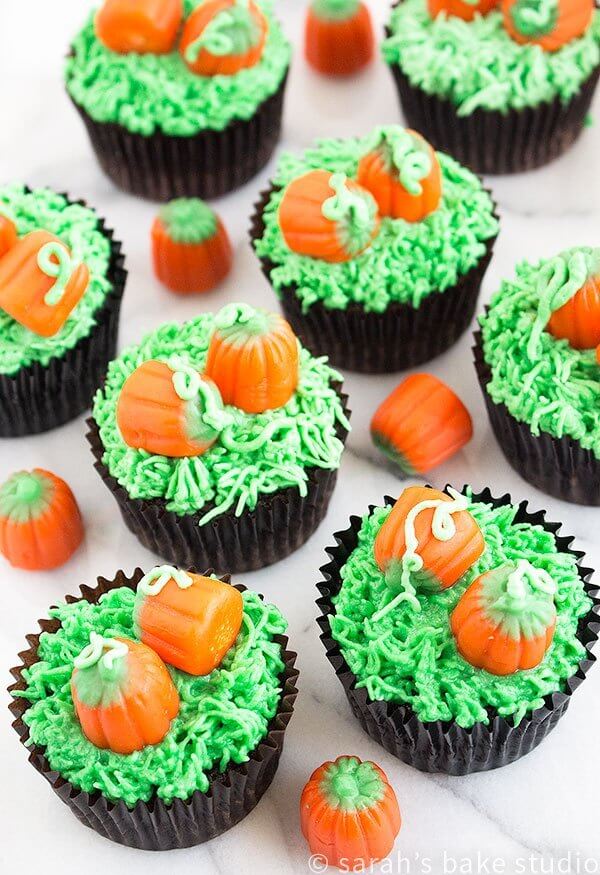 How cute are those pumpkin patch toppers? They are store-bought pumpkin candies which you could get from the dollar store. And to make the stems and the grass you will need decorating tip nos. 233 and 3 respectively.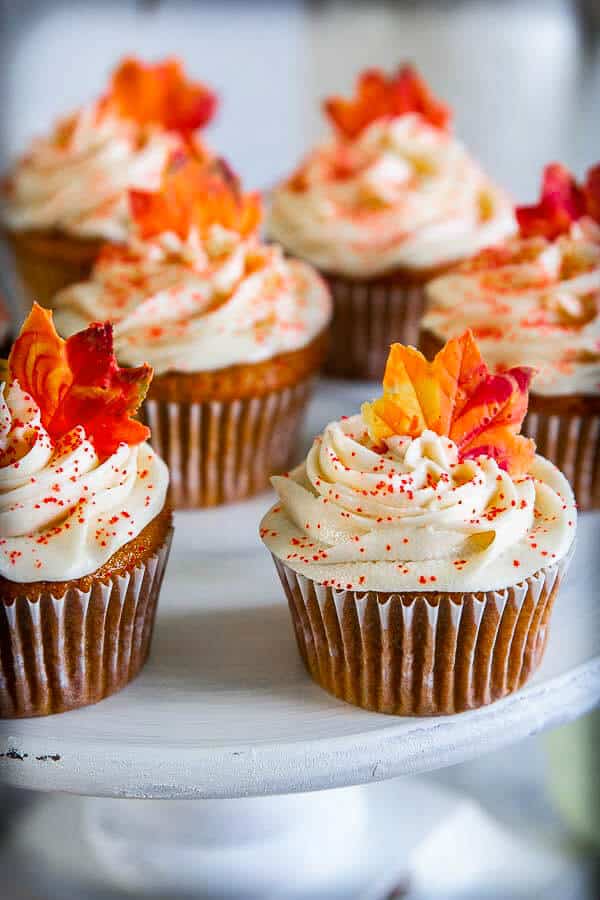 Fall is not complete without pumpkin spice flavored desserts and drinks. This pumpkin spice cupcakes are a classic with candy melts and buttercream cheese frosting.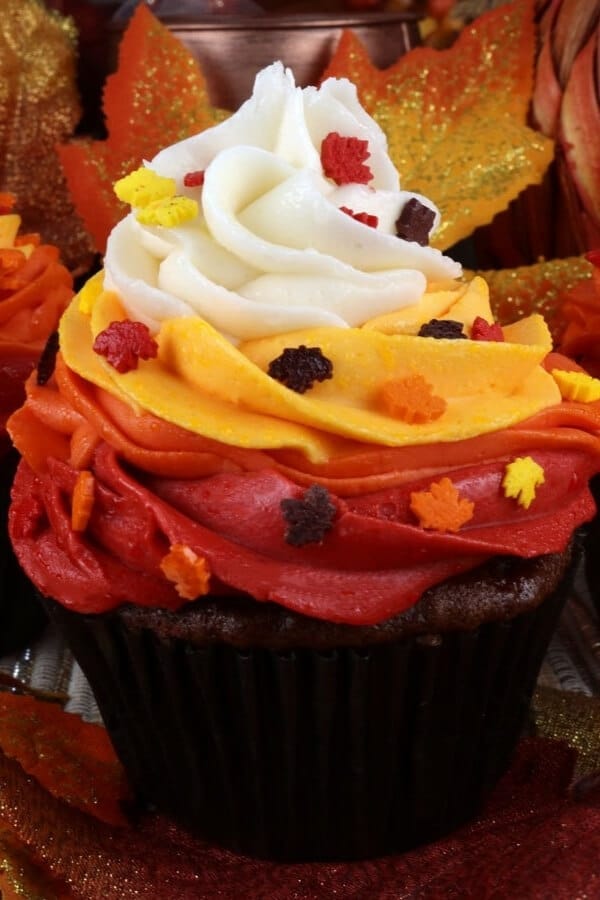 Fall is not only about the Halloween and Thanksgiving, we celebrate the harvests too! These harvest inspired cupcakes are gorgeous and easy to make.
Salted caramel is my ultimate favorite flavor in any dessert! The pumpkin spiced cupcake is so moist made with real pumpkin with dash of cinnamon. The frosting is not your regular buttercream cheese icing, it has salted caramel in it.
Can this cupcake be any more cuter? The crows are made of jelly beans which your kids would absolutely love to decorate themselves.
The festivities will show if you make this very creative cupcakes. The tails are made of candy melts in fall-inspired colors, perfect for Thanksgiving!
When S'more and Fall combined, it will result to this s'more pumpkin cupcakes. Kids will absolutely get excited to make this dessert with you.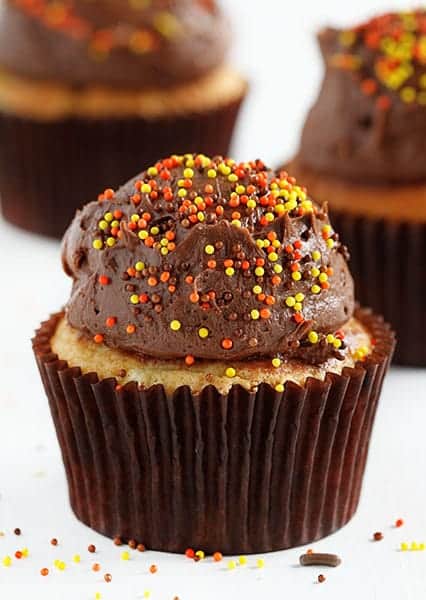 It's an easy recipe that I decided to make this simple to make harvest themed cupcake with fall colored spirnkles as soon as possible.
Fall won't be complete without pecans! The filling is gooey and your pecan loving self will die of absolute deliciousness with these cupcakes.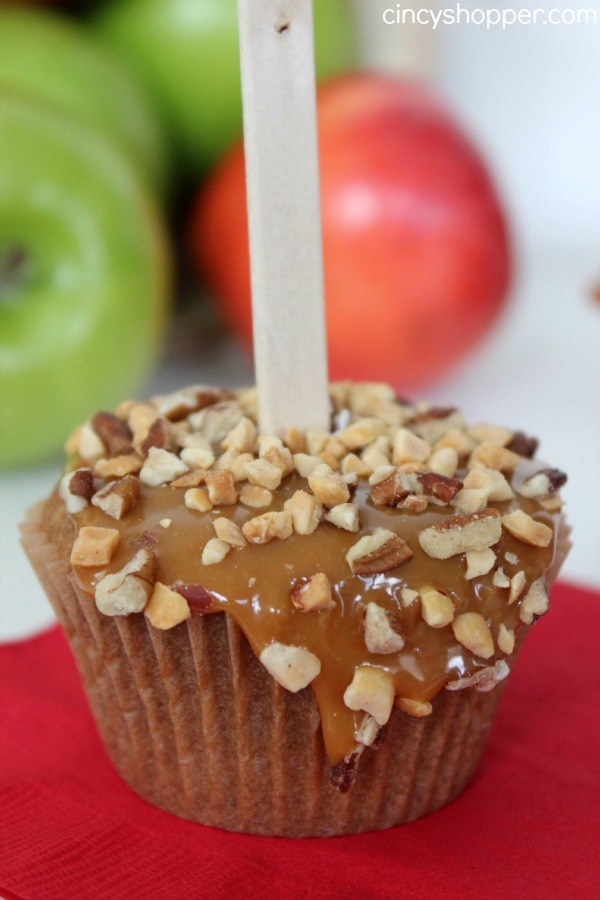 Apples and caramel just go perfectly together. Look at how mouth-watering it is , you'll go nuts!
The baking queen has done it again. Moist & flavorful apple spice cupcakes with salted caramel frosting on top!
You may also like: