Sometimes it takes a lot of determination to get up and exercise. Good thing there are ab workouts that you can execute just by standing and it won't take you any longer than 20 minutes!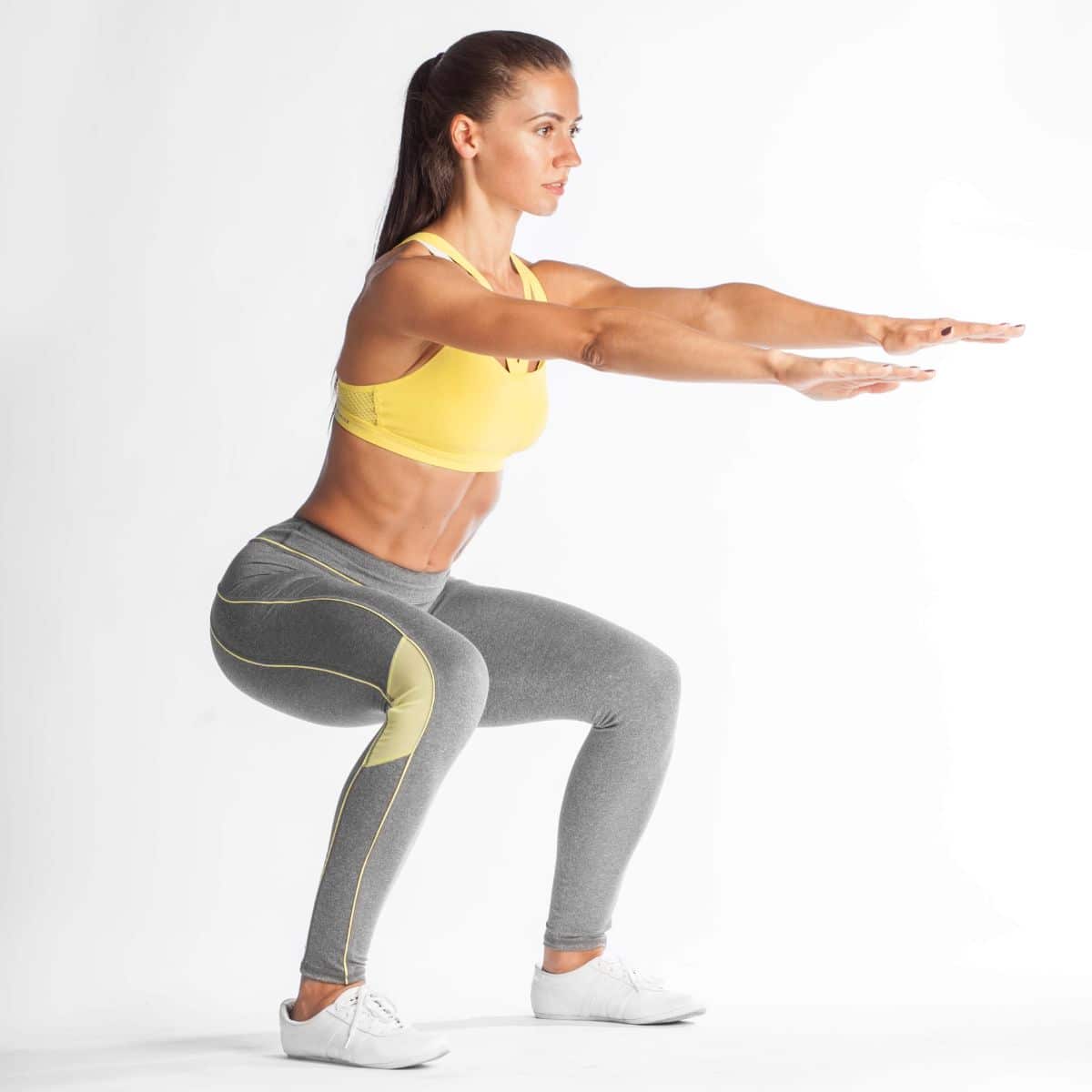 I feel you, there are times I feel lazy too doing even just stretching. So to keep you motivated here are a few standing abs workout routines from your favorite fitness experts!
These standing abs workout routines are easy to follow and you need not go to the gym. You can perform these routines in the comfort of your home.
Because the routines are short, you can incorporate these workout moves with other exercises like arm exercises or leg workouts.
Warming up is important.
But before you do these standing exercises for belly fat, make sure to warm up and stretch those sleepy muscles. Also, wear comfortable clothes and workout shoes each time you exercise.
Did you know that in order to be healthy, you need to at least do a minimum of 20-minute to 60-minute exercise per day to maintain a healthy lifestyle? But of course, also add eating a well-balanced diet and drinking enough fluids.
Also, make this a fun exercise by playing your favorite workout song playlist in the background.
Note: Do not forget to rest and drink water in between. Listen to your body, only do what your body can. Once you think you are used to the exercises, you can add the intensity the next time for a hardcore workout.
Related:
20+ Easy Yoga Poses For Beginners To Keep You Nimble
So get your butt off the floor, take on the challenge and try these lazy girls standing abs workout routines to lose and burn that stubborn belly fat!
1. 20-minute Flat-Belly Workout by PopSugarFitness
Using an eight-pound dumbbell is optional. You can use bottled water in place of the dumbbell as well. This workout is also good for your back and posture.
You can get this similar Capri yoga pants from Amazon.
-
2. Standing Abs Workout by Health.com
This workout will also strengthen your legs and help you lose under-the-bra fat.
3. Plus Size Off the Floor Core Standing Abs Workout by Coach Tulin
You do not need expensive equipment to do this workout, grab a sturdy chair and you are good to do this exercise.
4. Three Ways to Work Your Ab Standing by Popsugar Fitness
Aside from strengthening your core, this workout routine will also build muscles in your legs.
5. 4 Standing Abs Exercises for a Stronger Core by Self
The warrior pose by the very end of this exercise will give your legs a beautiful stretch!
6. 6-Minute Standing Abs Exercises to Lose Belly Fat by Femniqe
Try these exercises and let those hidden obliques show!
7. Tiny Waist Standing Abs Workout by Christina Carlyle
Give your back a really nice stretch and at the same time, you'll develop a really nice booty with these high-knee kicks!
10. Off the Grounds Abs by 9toFit
12. Anywhere Abs Standing Workout by Darebee
Have you tried any of these standing abs workouts yet? If not, what are you waiting for?