Yellow squash recipes are delicious dishes that use summer squash as the main ingredient. Here are fun ways you can enjoy their sweet, slightly nutty taste that captures the essence of summer.
Transform these golden delights into a variety of dishes. From mains to salads, snacks, or appetizers (just like these zucchini fritters) and even innovative desserts, they shine in every form.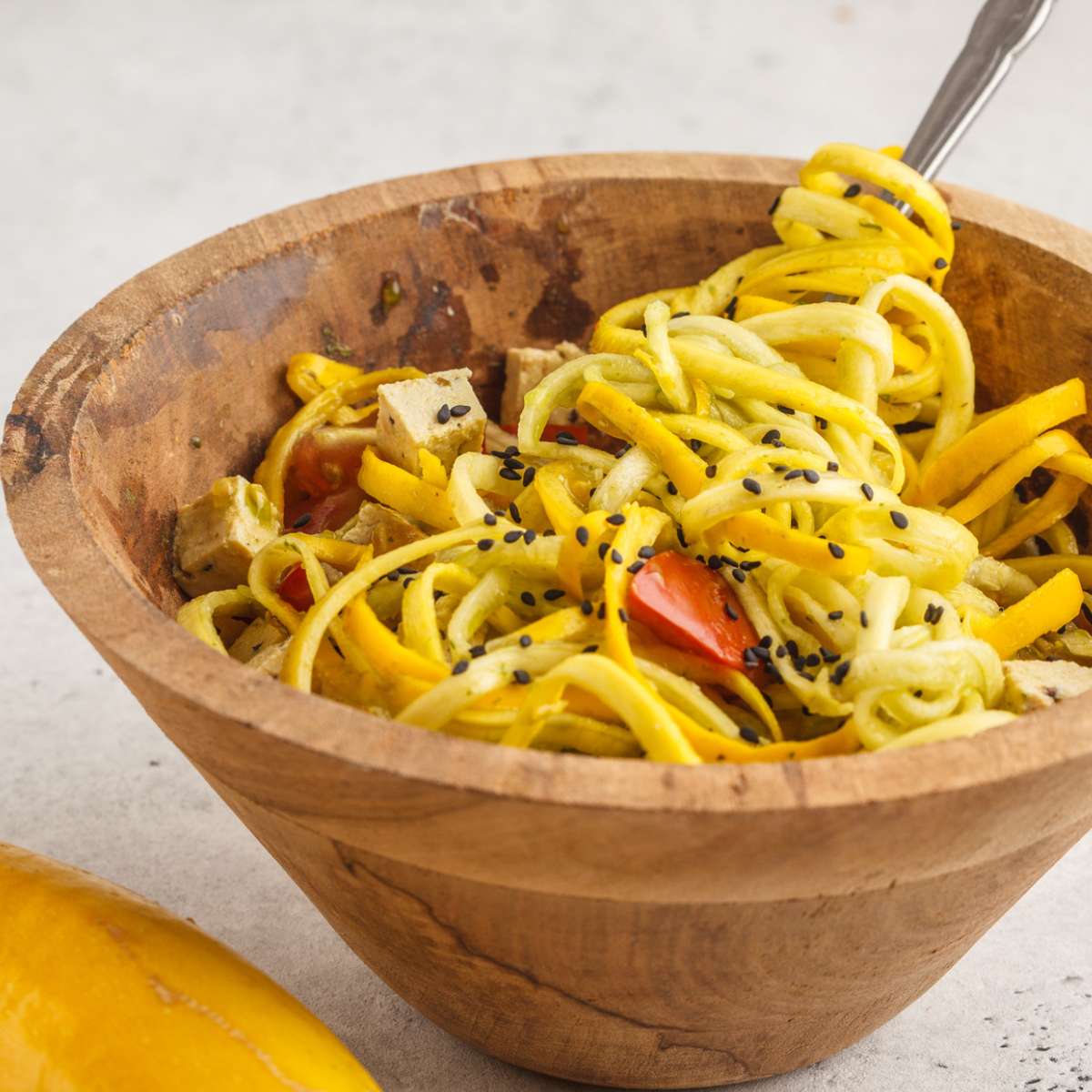 Yellow squash is a warm-season crop that thrives during the summer months, typically available from May through September. Its peak seasonality offers not only the freshest taste but also the brightest colors, making it a perfect ingredient to showcase the radiance of summer in your dishes.
The tender, buttery flesh of yellow squash pairs excellently with a range of spices. Its subtle taste becomes a canvas for seasonings, absorbing their flavors in delightful harmony.
When roasted, grilled, or baked, it pairs exquisitely with rich cheeses, juicy meats, and smoky aromatics like garlic and onion.
Casseroles, stir-fries, and other warm dishes shine with the addition of yellow squash. Its gentle taste subtly enhances and supports the bolder flavors in these dishes.
But yellow squash isn't limited to savory roles. It can add a touch of sweetness to baked goods like muffins, pies, and cakes. The squash lends a subtle sweetness and creates a moist, tender texture that is simply divine.
Think of a chilled yellow squash soup on a hot day. It's sweet, vibrant, and you can heighten it with fresh mint or a splash of citrus.
And when it comes to side dishes, snacks, or surprising desserts, yellow squash rises to the occasion.
Celebrate the versatility of summer squash in your cooking. To help you, I curated 25 of the best yellow squash recipes that are easy to make and, best of all, delicious.