Here are the best tomato recipes you'll want to whip up asap because nothing beats the flavor of a perfectly ripe tomato when it's in season.
Whether it's the peak of summer or a hint of fall in the air, those juicy, vibrant spheres of freshness can elevate even the most basic dishes.
If you've ever wondered what to do with tomatoes, especially when they're so abundant, you're about to find a ton of inspiration.
Be it a tangy tomato pasta, a refreshing tomato salad recipe, or a classic tomato soup, there's a wealth of recipes with tomatoes waiting for you to try.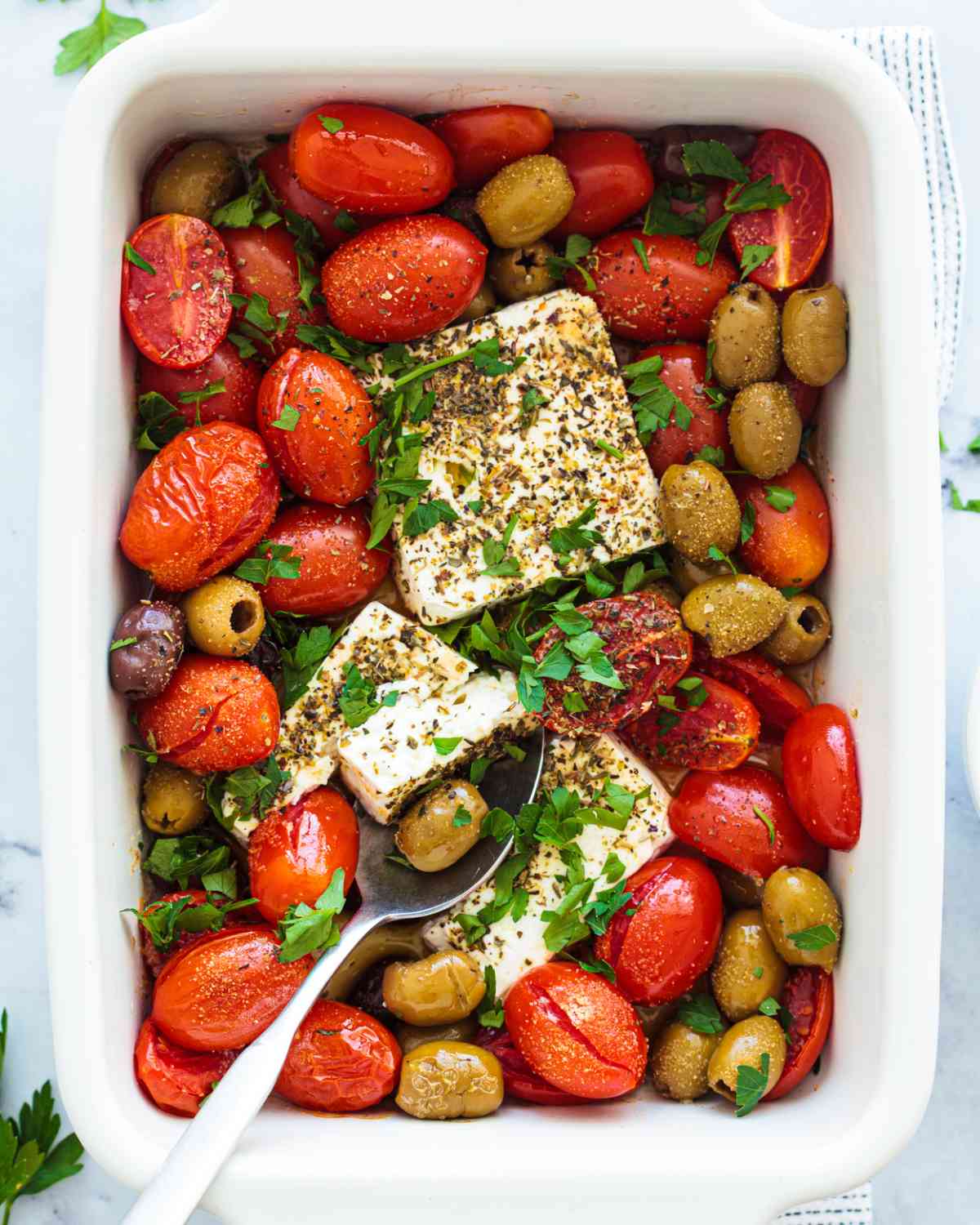 Tomatoes have this fascinating ability to taste like the sun - a mix of sweetness, tartness, and juiciness all packed into one bite.
Their season mainly spans the summer months. But depending on where you live, you might get lucky with some late-spring and early-fall harvests. (Source)
And when you have garden-fresh tomatoes on hand, the world of cooking just lights up. They're ready to shine whether as a main dish, side dish, appetizer, or even a quick snack.
From fresh tomato recipes that capture their raw, unadulterated goodness, to those that allow their flavors to meld and simmer with other ingredients. Every tomato dish has its own unique charm.
Plus, with a myriad of varieties available, from cherry to heirloom, each offers a different nuance, bringing something special to the table.
What's more, if you're after easy recipes that don't demand a lot of time or fancy ingredients but still pack a flavor punch, tomatoes are your best ally.
Whether you're a novice in the kitchen or a seasoned pro, there's always a new and exciting tomato dish just waiting for you to give it a whirl.
So, let's get cooking!