Here are the best tomato salad recipes for swapping out those leafy greens and indulging in the refreshing simplicity of tomato-based salads. The luscious shades of red of ripe, juicy tomatoes are pleasing to the eyes and the palate. Best of all, you will love how quick and easy these salads are. In 30 minutes or less, you will have a flavor-packed and delicious dish.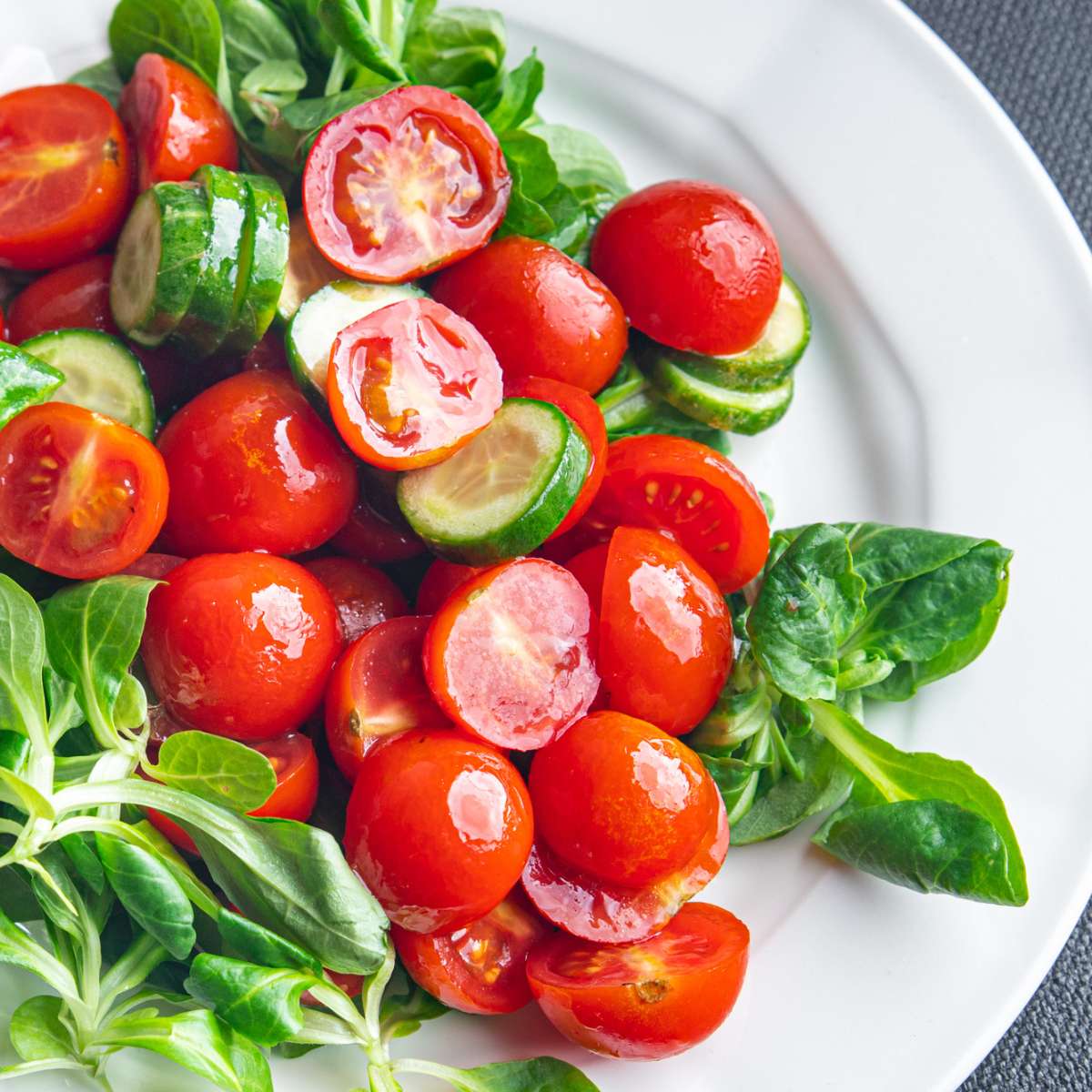 Tomato salads are an absolute summer treat, whether you're after a side or a main dish. These recipes feature cherry, heirloom, and plum tomatoes, making the most of what the season has to offer.
Like cucumber salad recipes, these dishes are straightforward and use basic staple ingredients in your pantry.
Making a tomato salad is a fantastic way to enjoy tomatoes' fresh, natural taste. It's a simple dish you can whip up quickly, perfect for busy weeknights or last-minute gatherings.
These tomato salad recipes range from classic combinations like tomato and mozzarella to innovative pairings like tomato and watermelon.
Each recipe is well-thought to enhance the natural sweetness and acidity of the tomatoes. They create a balance of refreshing and satisfying flavors.
So if you want other options other than leafy green salads like Caesar salad, or protein-rich salads like honey mustard chicken salad, it's time to add these tomato salads to your salad rotation.