Excited to find the best eggplant recipes? Your search ends here! Here is a mouthwatering collection that showcases the best ways to cook eggplant.
The beauty of eggplant is that it shines as the main ingredient in various recipes. Whether it's a side dish, appetizer, or main dish, each one is easy to follow. And, importantly, they use only the simplest of ingredients.
The same is true with zucchini recipes, cucumber salads, yellow squash recipes, and tomato dishes.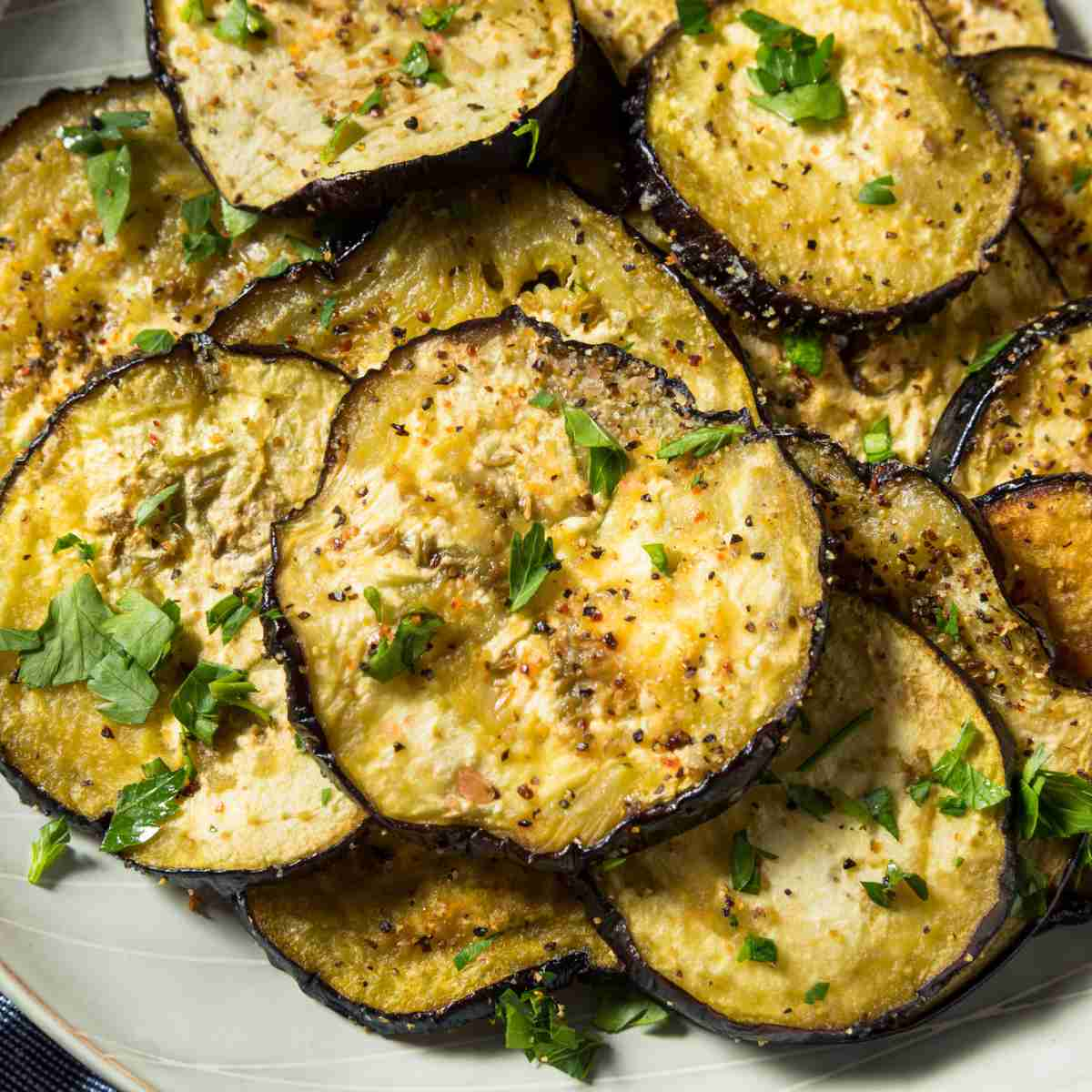 What truly sets eggplant apart is its unique ability to absorb flavors while maintaining a remarkable texture. Whether it's a spicy sauté, a comforting bake, or a savory grill, eggplant proves to be exciting every time.
Don't fret if you're short on time! This collection of simple eggplant recipes guarantees a hassle-free cooking experience.
You might opt for a classic Italian Eggplant Parmesan, breaded and fried to perfection. Or, if you're feeling adventurous, consider an Asian-inspired stir-fried eggplant dish, brimming with a delicate balance of sweet, sour, and spicy notes.
But wait, what is eggplant, you might ask? It's a glossy, dark purple fruit, often mistaken as a vegetable, known for its unique taste and texture. And is best when it is in season, typically during the late summer and fall.
Eggplant has a distinct flavor profile that's truly unique. When raw, it has a slightly bitter taste, and its flesh is spongy and absorbent. But when cooked, it undergoes a remarkable transformation.
The bitterness mellows out, and the flesh turns tender, giving way to a creamy, soft texture. The flavor becomes rich and complex, somewhat earthy, with a subtle hint of sweetness.
Just like these selected recipes with eggplant. They are here to help you make the most out of its peak season. Ensuring you get the freshest, most flavorful results.